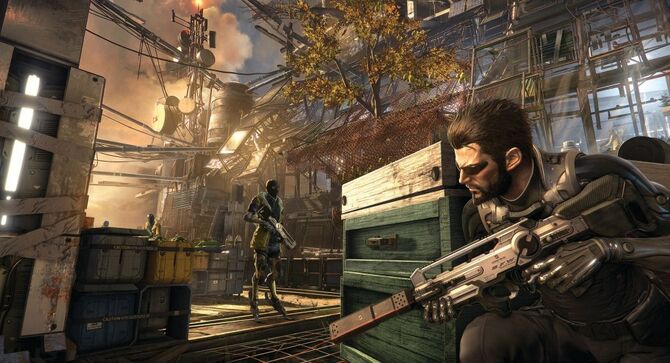 Bad news, everyone. A blog post from David Anfossi, the head of Eidos Montréal, revealed that Deus Ex: Mankind Divided, the hotly anticipated followup to 2011's Deus Ex: Human Revolution has been delayed six months and won't be available until August 23rd, 2016. Anfossi explained that the extra time would be spent making a variety of improvements to the game in the hopes that the final product will be as good as possible upon release.
While this probably comes as a bit of a disappointment for gamers awaiting Adam Jensen's next cybernetic foray into Deus Ex's seedy underworld, gamers can find peace of mind in knowing the team will use the time wisely to fine-tune the experience. Anfossi offered an apology to gamers but explained the team's reasoning:
We are sorry to disappoint you with this news, and also thank you for all of your support and comments. This game is a huge part of our lives, and we don't want to compromise on its quality. So please be patient with us a little longer, and thanks as always for your passion and support - through thick and thin. It's a huge responsibility to work on Deus Ex Mankind Divided - we know, but also a huge privilege. We're determined to deliver the best game we can.
What are your thoughts? Are you disappointed about the delay or excited that the team is taking their time so they can deliver the ultimate iteration of Mankind Divided? Make your voice heard in the comments!
---
---
Ad blocker interference detected!
Wikia is a free-to-use site that makes money from advertising. We have a modified experience for viewers using ad blockers

Wikia is not accessible if you've made further modifications. Remove the custom ad blocker rule(s) and the page will load as expected.