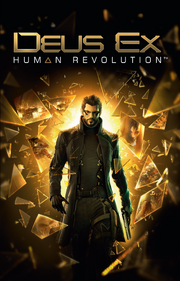 Deus Ex: Human Revolution, the long-awaited prequel to the original Deus Ex, is coming to the PC, PlayStation 3 and Xbox 360 in August. If you can't wait, you can see the game's hero, Adam Jensen, equipped with extremely powerful military-grade cybernetic augmentations and looking for revenge, in the trailer created for the upcoming E3 Expo in LA:
Ad blocker interference detected!
Wikia is a free-to-use site that makes money from advertising. We have a modified experience for viewers using ad blockers

Wikia is not accessible if you've made further modifications. Remove the custom ad blocker rule(s) and the page will load as expected.