It has been announced on the offical Eidos Montréal blog that they have been working on a new engine for upcoming games, titled the Dawn Engine.
In the blog post (which you can read here) they provided a screenshot taken using the Dawn Engine in order to "display the level of detail and artistic fidelity that is possible" with the engine.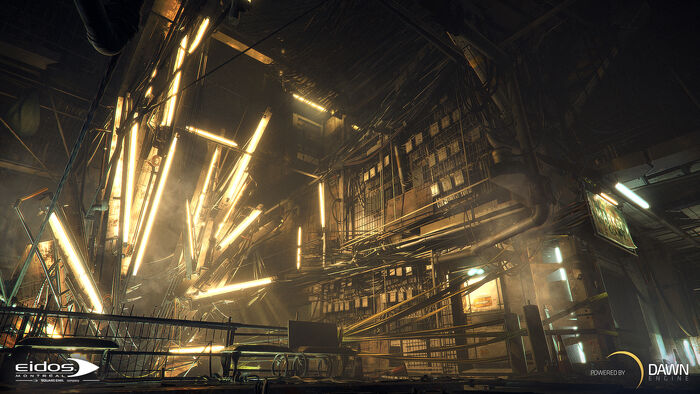 They added that the game engine will be used as a "cornerstone" for all games in the Deus Ex Universe project.
Ad blocker interference detected!
Wikia is a free-to-use site that makes money from advertising. We have a modified experience for viewers using ad blockers

Wikia is not accessible if you've made further modifications. Remove the custom ad blocker rule(s) and the page will load as expected.