For those of you that were following E3, you're probably aware that we got to see more of Deus Ex: Mankind Divided. In particular, Eidos showed a new in-engine trailer which reveals new plot details and demonstrates some of the combat. In addition to this, the capabilities of the new Dawn Engine were shown off in the tech demo below.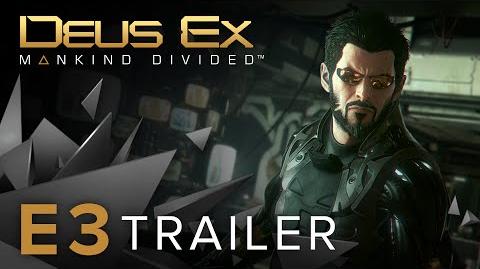 The most notable thing they shared, however, was a 25 minute gameplay demo which demonstrates lethal, nonlethal, and stealth gameplay. (For anyone interested, I posted an analysis of this demo (mostly lore and story related stuff) on Reddit)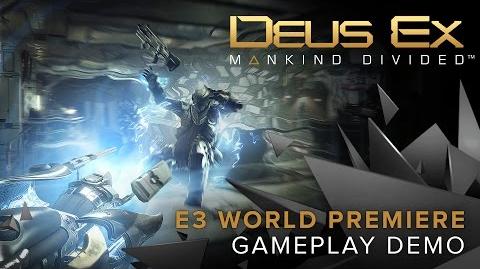 The official Deus Ex website has been updated to give information on some of the characters that will appear in the game. Mankind Divided has also been given a release date of "early 2016".
Ad blocker interference detected!
Wikia is a free-to-use site that makes money from advertising. We have a modified experience for viewers using ad blockers

Wikia is not accessible if you've made further modifications. Remove the custom ad blocker rule(s) and the page will load as expected.