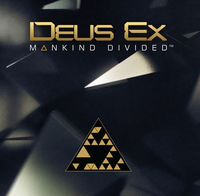 Deus Ex: Mankind Divided
, an upcoming
Deus Ex
game, has been announced! It will be a sequel to
Human Revolution
, taking place two years afterwards in 2029. The protagonist will again be
Adam Jensen
. He will be fighting against augmented terrorists with the help of an INTERPOL-funded 'Task Force' and will be armed with multiple new
augmentations
. In 2029, mechanically augmented people are segregated from the rest of humanity as a result of the events of
Human Revolution
. The city of Prague in the Czech Republic contains a 'ghetto' for augmented humans known as Golem City. Adam Jensen will visit the city during the events of
Mankind Divided
.
Square Enix began an interactive stream on the 6th of April to reveal an upcoming game referred to only as "Project CKP" or Project Can't Kill Progress. Due to leaked information and images about Deus Ex: Mankind Divided (see here) it is now apparent that Project CKP refers to the new Deus Ex game. Shortly after the leaked information was released, Game Informer published an article with additional information and a short teaser trailer. This article can be read here. 
Eidos Montréal revealed the "future of Deus Ex" on April 8th through the Deus Ex: Mankind Divided announcement trailer which can be watched below.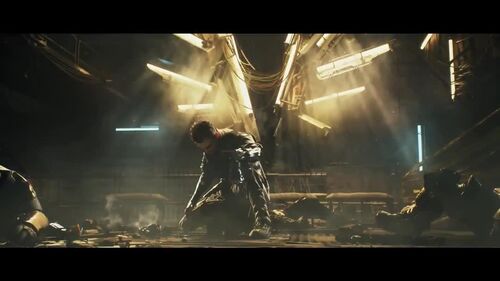 Ad blocker interference detected!
Wikia is a free-to-use site that makes money from advertising. We have a modified experience for viewers using ad blockers

Wikia is not accessible if you've made further modifications. Remove the custom ad blocker rule(s) and the page will load as expected.