The D Project is a secret achievement/trophy in Deus Ex: Human Revolution and is unlocked after beating the game, watching the entire credits and listening to the conversation between Everett, Page and Reed.
An important note is that this achievement can only be obtained by watching the entire credits sequence at the end of the game, and will not be granted for watching the credits from the main menu screen.
Note: the main theme of the first Deux Ex game is played after the dialogue.
Transcript
Edit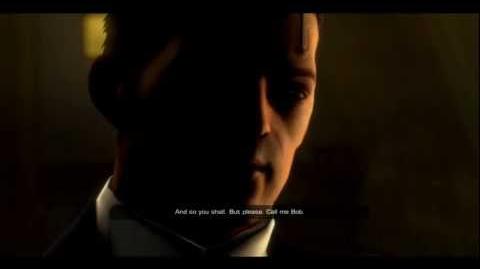 Ad blocker interference detected!
Wikia is a free-to-use site that makes money from advertising. We have a modified experience for viewers using ad blockers

Wikia is not accessible if you've made further modifications. Remove the custom ad blocker rule(s) and the page will load as expected.