Ad blocker interference detected!
Wikia is a free-to-use site that makes money from advertising. We have a modified experience for viewers using ad blockers

Wikia is not accessible if you've made further modifications. Remove the custom ad blocker rule(s) and the page will load as expected.
For the passwords in Mankind Divided, see Passwords (DXMD).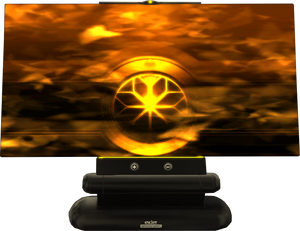 This page consists of every username/password combination for all computers and security terminals in Deus Ex: Human Revolution. For a list of keypad codes, please refer to the Keycodes article.
Note: Using a password means you lose the experience points from the hacking attempt, as well as all other possible bonuses from the data stores in that device's network.
| Location | Username | Password | Terminal Type |
| --- | --- | --- | --- |
| Factoring Labs (F1) | wongyeehung | 98233351az | Security Terminal |
| Admin F2 | fmarchand | factotum | Terminal (1) |
| Admin F2 | gthorpe | hydro | Terminal (1) |
| Admin F2 | rmccauf | hvywethr | Terminal (1) |
| Admin F2 | sgrimes | ovid | Terminal (1) |
| Admin F2 | tcaldwell | talon | Terminal (1) |
| Admin F2 | mross | lions | Terminal (1) |
| Admin F2 | fbrooks | tipple | Terminal (1) |
| Admin F2 | vclark | tigers | Terminal (1) |
| Admin F2 | cparker | zinc | Terminal (1) |
| Admin F2 | mlatona | redwings | Terminal (1) |
| Admin F4 | jthorpe | hydra | Terminal (1) |
| Location | Username | Password | Terminal Type |
| --- | --- | --- | --- |
| Sarif Industries F2 | fmarchand | factotum | Terminal |
| Sarif Industries F2 (Tech lab) | fpritchard | nuclearsnke | Terminal |
| Sarif Industries F2 | wrosellini | quintus | Terminal |
| Sarif Industries F ? | emartinez | lolliepop | Terminal |
| Sarif Industries F3 | dmitchell | lawboy | Terminal |
| Sarif Industries F2 | fmalik | bmbadier | Terminal |
| Sarif Industries F3 | tbruger | eclipse | Terminal |
| Sarif Industries F3 (Security Manager) | ajensen | mandrake | Terminal |
| Sarif's Office | dsarif | frneticpny | Terminal |
| Sarif's Office | amargoulis | gsspgirl | Terminal |
| Location | Username | Password | Terminal Type |
| --- | --- | --- | --- |
| Chiron Building Lobby | sterhorst | queenbee | Terminal (1) |
| North Apartment F1 | lvale | valeoftears | Terminal (2) |
| North Apartment F2 | startz | ztarts | Terminal (2) |
| East Apartment F2 | rmarley | redemption | Terminal (1) |
| Apartment 3 F2 | docta | atcod | Terminal (1) |
| Apartment 3 F1 | omalley | trojan | Terminal (1) |
| Police Department B1 | mpost | blues | Security Terminal (2) |
| Police Department F1 | bsterling | investor | Terminal (1) |
| Police Department F1 | pdick | lectrolamb | Terminal (1) |
| Police Department F1 | jballard | solempire | Terminal (1) |
| Police Department F1 | jchampagne | grimster | Terminal (1) |
| Police Department F1 | wgibson | baronnull | Terminal (1) |
| Police Department F1 | rdeckard | unicorn | Terminal (1) |
| Police Department F1 | hellison | cordwainer | Terminal (1) |
| Police Department F1 | bbethke | maverick | Terminal (1) |
| Police Department F1 | pcadigan | desprit | Terminal (1) |
| Police Department F1 | mfrezell | llezerf | Terminal (2) |
| Police Department F1 | whaas | catharsis | Security Terminal (2) |
| Police Department F2 | fnicefield | patriotism | Security Terminal (3) |
| Police Department F2 | cleboeuf | dasteer | Terminal (2) |
| Police Department F2 | rpenn | apophenion | Terminal (2) |
| Police Department F3 | cwagner | fuckface | Terminal (1) |
| Police Department F3 | fmccann | solanum | Terminal (1) |
| Police Department F3 | jalexander | basileus | Terminal (1) |
| Police Department F3 | bgum | justicar | Terminal (1) |
| Police Department F3 | guest | password1 | Terminal (1) |
| Police Department F3 | amurphy | thighgun | Terminal (1) |
| Police Station Morgue | gcampbell | oblongata | Terminal (2) |
| Convention Center | wtaggart | marjorie | Terminal (1) |
| Convention Center | sector12 | alphacheck | Security Terminal |
| Storage Unit | bradford | sparky | Terminal (3) |
| Sewers | jwhite | noreturn | Security Terminal (4) |
| Location | Username | Password | Terminal Type |
| --- | --- | --- | --- |
| FEMA Yard F1 | wks0012 | ntlsec59 | Terminal (2) |
| FEMA Yard F1 | spaxxor | neuralhub | Security Terminal (3) |
| FEMA Interior B2 | spaxxor | neuralhub | Security Terminal (2) |
| FEMA Interior B2 | spaxxor | neuralhub | Security Terminal (3) |
| FEMA Interior B2 | wks2011 | crrctions | Terminal (2) |
| FEMA Interior B2 | wks3021 | hmldsec1 | Terminal (3) |
| FEMA Interior B2 | wks4145 | hmldsec2 | Terminal (3) |
| FEMA Interior B4 | spaxxor | neuralhub | Security Terminal (3) |
| FEMA Interior B4 | wks0010 | usprotkt | Terminal (2) |
| FEMA Interior B4 | lbarret | bullskull | Terminal (3) |
| Boss Fight (Director's Cut) | mjones | meatpie | Security Terminal (2) |
| Boss Fight (Director's Cut) | tcole | coldbeer | Security Terminal (1) |
| Location | Username | Password | Terminal Type |
| --- | --- | --- | --- |
| Hung Hua Hotel | msuen | oleander | Securtiy Terminal (2) |
| Hengsha Court Gardens | windmill | brngchrm | Terminal |
| Alice Gardens Pod 1 | asgarden | rbbthole | Terminal |
| Alice Gardens Basement | op-0515 | dnkyhoeT | Security Terminal (3) |
| The Hive | bbao | vanguard | Terminal |
| The Hive | wbees | paperfan | Security Terminal |
| Lee's apartment | mastaplaya69 | tigolebitties | Terminal |
| Old Noodle Factory (sewers) | tlittle | shit | Security Terminal (1) |
| Harvester Hideout F1 | tri49 | blulantern | Terminal (3) |
| Harvester Hideout B1 | zhengl | hirollr | Terminal (1) letskill |
| Harvester Hideout B2 | ttong | mirrshds | Terminal (3) |
| Location | Username | Password | Terminal Type |
| --- | --- | --- | --- |
| Pool | poolrm | pelagic | Security Terminal |
| F1 | lgeng | gehong | Terminal |
| Security Room (F1) | admin1 | sunhouzi | Security Terminal |
| F2 | Jhao | data | Terminal |
| Security Room (F2) | admin2 | guanyu | Security Terminal |
| F3 | zarvlad | muonrule | Security Terminal |
| F3 | rkumar | outback | Terminal |
| F3 | nsonam | override | Security Terminal |
| Server Room (F3) | admin4 | aochin | Security Terminal |
| F4 | nemuni | ironfist | Terminal |
| F4 | tymmf | ebrain | Terminal |
| F4 | htahn | sixiron | Terminal |
| F4 | gengl | pangutym | Security Terminal |
| F4 | xhu | lithium | Terminal |
| Security Room (F4) | scrtyhb | labadmin | Terminal |
| Archive Room (F4) | jfu | jimson | Security Terminal |
| Penthouse | yzhao | encaustic | Terminal |
| Penthouse hangar | tymphs | qilin | Security Terminal |
| Location | Username | Password | Terminal Type |
| --- | --- | --- | --- |
| F3 | mwells | lavadome | Terminal |
| F3 | jricard | clarken | Security Terminal |
| F3 | atresman | skylark | Terminal |
| F3 | sbernard | dumbass | Terminal |
| F3 | pkane | staxx | Terminal |
| F6 | jkenney | montroyal | Terminal |
| F6 (Conference Room) | dgassner | oneida | Terminal |
| Sub-basment F1 | demarbre | index | Terminal |
| Sub-basment F1 | pcorbo | spitfire | Security Terminal |
| Sub-basment F1 | bshupper | widget | Terminal |
| Sub-basment F1 | jchapman | diode | Terminal |
| Sub-basment F1 | jsmith | daedalus | Security Terminal |
| Sub-basment F1 | jchapman | diode | Security Terminal |
| Sub-basment F1 | mgrace | gratie | Terminal |
| Sub-basment F2 | alingenf | duchess | Terminal |
| Sub-basment F2 | emasse | moufette | Terminal |
| Sub-basment F2 | bnorthco | sterling | Terminal |
| Sub-basment F2 | ltodd | titom | Security Terminal |
| Location | Username | Password | Terminal Type |
| --- | --- | --- | --- |
| Seaport | cheungk | sentree | Terminal (2) |
| Seaport F2 | prmtr01 | collosus | Terminal (2) |
| Seaport F2 | prmtr02 | kinetic | Terminal (3) |
| Seaport F2 | Adeng | sensitive1 | Terminal (2) |
| Seaport F3 | jwang | mainman | Terminal (3) |
| Seaport F3 | Jtam | jasper | Terminal (2) |
| Seaport F3 | fding | steamshp | Terminal (2) |
| Seaport F2 | Portsecure1 | guardian | Security Terminal |
| Seaport | Portsecure2 | defender | Security Terminal |
| Seaport F2 | Portsecure3 | sentinel | Security Terminal (2) |
| Seaport | Portsecure4 | praetorian | Security Terminal (1) |
| Seaport | Portsecure5 | protector | Security Terminal |
| Location | Username | Password | Terminal Type |
| --- | --- | --- | --- |
| Hei Zhen Zhu - CIC | OPSEC-Hub_11 | 9g11vj4m | Terminal |
| Hei Zhen Zhu - CIC | OPSEC-Hub_CIC | a12e11bk | Security Terminal |
| Hei Zhen Zhu - CIC | OPSEC-HUB_08 | er8t38gj | Security Terminal |
| Hei Zhen Zhu - CIC | HZZCIC_CMD01 | fj8944tq | Terminal |
| Rifleman Bank Station - Bay 1 | OPSEC_LDNG_01 | gh2477j1 | Security Terminal |
| RBS - Bay 1 | OPSEC_LDNG_02 | fhj235as | Security Terminal |
| RBS - Bay 1 (Inside trailer) | WKS3021 | hmldsec1 | Security Terminal |
| RBS - Tower | SILOBCONTROL | 8EFEHLIST | Security Terminal |
| RBS - Tower | DetSiloB | blindeye | Terminal |
| RBS | OPSEC_LDNG_03 | l4stst4nd | Security Terminal |
| RBS - Garvin Quinn's lvl 5 PC | Hammer | sickle | Terminal |
| RBS - Special Operations | JWHITE | btlcker | Terminal |
| RBS - Special Operations | PBURKE | theogony313 | Terminal |
| RBS - Army Operations | DCOVERLEY | pianosa | Terminal |
| RBS - Base Operations | NKEITNER | noam | Terminal |
| RBS - Communications Security Room | TKLINE | phr3ak3r | Terminal |
| RBS - Logistics Office | MBINDER | catchthis | Terminal |
| Belltower Alpha Room | MGOLDMAN | blckp8nt | Terminal |
| RBS - Upper Loading Bay - 2 | PNNCL_SRPNT | crash911 | Security Terminal |
| RBS - Seafloor Lab | BTWKS025 | NOMOTEARS | Terminal |
| RBS - Seafloor Lab | tkavanagh | sgsulpkt | Terminal |
| Location | Username | Password | Terminal Type |
| --- | --- | --- | --- |
| F1 Micro-Gen Lab Lobby | dfalk | topfrag | Security Terminal (4) |
| F1 Micro-Gen Lab Reception | eblake | hndstuth | Terminal (2) |
| F1 Bio-Mech Lab B-11 | dabblett | monastic | Terminal (2) |
| F1 Bio-Mech Lab B-11 | ogomez | techsmex | Terminal (3) |
| F1 Bio-Mech Lab Reception | lmorano | morpheus | Terminal (2) |
| F2 Bio-Mech Lab B-21 | aoconnor | keppler | Terminal (2) |
| F2 Micro-Gen Lab G-25 | pwalts | ruckus | Security Terminal (4) |
| F1 Outside the Micro-Gen Lab building | orcmpnd | mgnetic | Security Terminal (4) |
| | brrkhub | splicer | Security Terminal |
| F1 Barracks | jtokaru | cleric | Terminal (4) |
| F1 Near Restricted Area Gate | tnnlhub | manitou | Security Terminal (3) |
| Biomech Lab (B1) | dfaherty | solpssm | Terminal (3) |
| | jferrari | windigo | |
| | wtedd | nanotech | |
| | biomch | orion | |
| F2 Bio-Mech Lab B-21 | kdonato | saturn | Terminal (3) |
| | eburrows | cerberus | |
| Omega Ranch Restricted Area F1 | HDARROW | prometheus | Terminal (5) |
| Omega Ranch Restricted Area F1 | mstaine | trnsprt | Terminal (5) |
| Location | Username | Password | Terminal Type |
| --- | --- | --- | --- |
| Entry to broadcast center | rsimons | frrwlll | Security Terminal |
| Port of Entry | kathys | mssinghme | Security Terminal |
| Landing Pad | amelie | lstforver | Security Terminal (5) |
| Hyron Project | hualing | iwntlove | Terminal |
| Hyron Project | daiyu | frgottn | Terminal |
| Hyron Project | marilyn | yyyyyy | Terminal |
| Tower | isabella | rhemmberme | Terminal (4) |