Ad blocker interference detected!
Wikia is a free-to-use site that makes money from advertising. We have a modified experience for viewers using ad blockers

Wikia is not accessible if you've made further modifications. Remove the custom ad blocker rule(s) and the page will load as expected.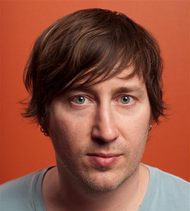 Harvey Smith
is a game designer who worked for
Ion Storm
before its closure in 2005. During his time at Ion Storm, he was the lead designer of
Deus Ex
and the creative director of
Deus Ex: Invisible War
. He has been working on video games professionally since 1993.
Other Work
Edit
Before joining Ion Storm, Smith worked on games for Origin Systems and Multitude. He is currently the co-creative director at Arkane Studios, which released the first-person stealth action game Dishonored in 2012.
External Links
Edit